Well, well, well, looks like someone's packing their bags and heading to Munich! But wait, before you get caught up in the hustle and bustle of one of the most beautiful cities in Germany, let's talk about shopping. Sure, you could spend a fortune on high-end boutiques, but why empty your pockets when you can find good quality clothes for a fraction of the price? That's right, we're talking about secondhand shops! And lucky for you, Munich is chock-full of them. From vintage to trendy, quirky to classic, there's something for everyone. So, go forth and explore, and don't forget to wear a smile, because who knows what kind of treasures you'll find! This is your guide to the Best 10 Secondhand Shops in München!
Oxfam
We all love a good bargain, but what if I told you that you could score some seriously chic pieces while also doing some good for the world? Enter Oxfam, the charity shop that's been changing lives for over 70 years. Sure, you might associate it with vintage blouses and quirky knick-knacks, but trust me, there are hidden gems to be found.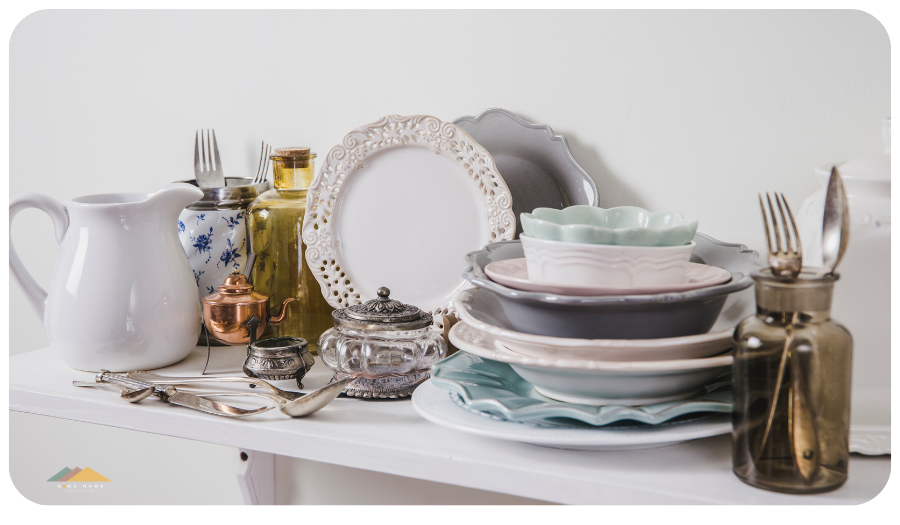 It's one of my favorite secondhand stores in Munich. For four reasons—there are many of them in Munich. The products are well-organized. They exist for a cause. Plus, they are cheap.
From designer labels to one-of-a-kind finds, you never know what treasures you'll uncover. And the best part? Your purchases go towards fighting poverty and making a positive impact. So next time you're out and about, pop into Oxfam and see what magic you can find. Your wallet and the world will thank you!
Pros: Items are well-selected and organized
Cons: but can be limited since it is a secondhand store for everything except furniture.
Vinted
Are you tired of scrolling through Instagram, drooling over gorgeous outfits you'll never be able to afford? Or not a fan of scouring hangers after hangers in secondhand shops? Well, fear not, because Vinted is here to save the day!
This app is the ultimate destination for pre-loved fashion items, from on-trend statement pieces to vintage finds that'll make you the envy of all your friends. You can narrow down your searches to sizes and colors, so the hunting doesn't take as much time like you traditionally do in an actual secondhand store.
So what are you waiting for? Download Vinted and start shopping! Who knows, you might even find that perfect pair of shoes you've been dreaming about. Just don't blame me when you become addicted!
Pros: many choices, and the filter feature makes shopping way faster
Cons: can be addicting, encountering shady vendors, but so far, I haven't encountered any
Ladies First
Ladies First is a premium secondhand store located in the fashionable neighborhood of Schwabing in Munich. The shop specializes in high-quality secondhand clothing and accessories for women. Their selection of clothes includes designer labels, vintage pieces, and trendy styles.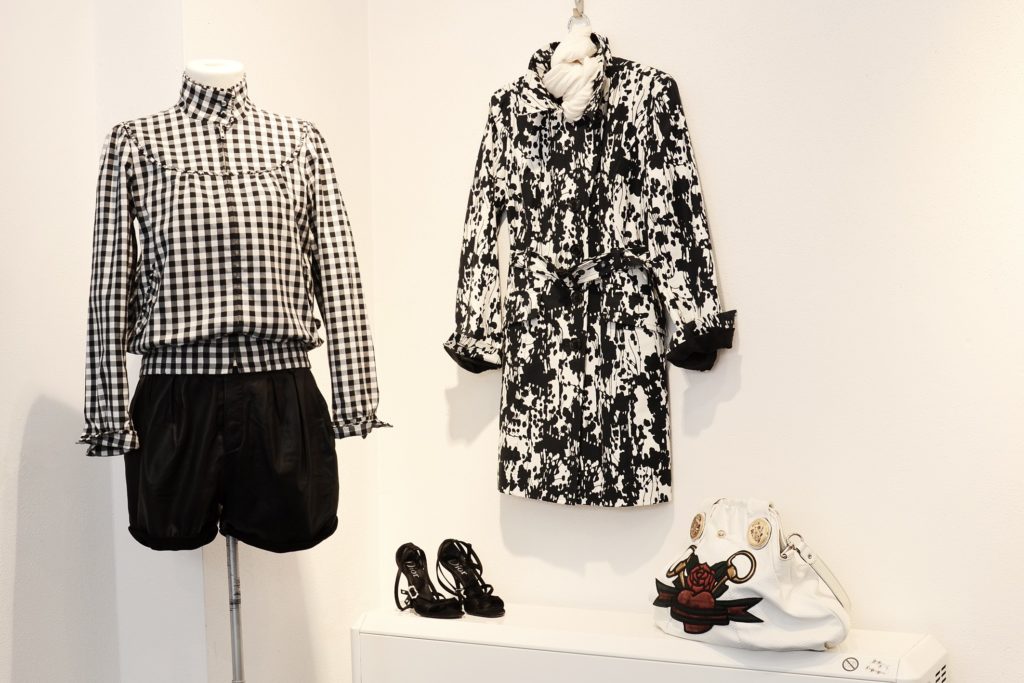 The items sold in Ladies First are handpicked to ensure they are in excellent condition, and the store's staff is always happy to help customers find the perfect outfit. In addition to clothes, Ladies First also sells shoes, bags, and other fashion accessories. If you're looking for a unique and stylish shopping experience in Munich, Ladies First is definitely worth a visit.
Address: Occamstr. 10
Opening Hours: Monday-Friday 11am-6pm, Saturday 1100am-400pm
PickNWeight
If you're tired of blending in with the crowd and want to stand out with some one-of-a-kind vintage pieces, then PICKNWEIGHT is the place for you. This brilliant concept of selling clothes by the kilo means you can snag a unique piece of fashion history and be the only one in the room rocking it.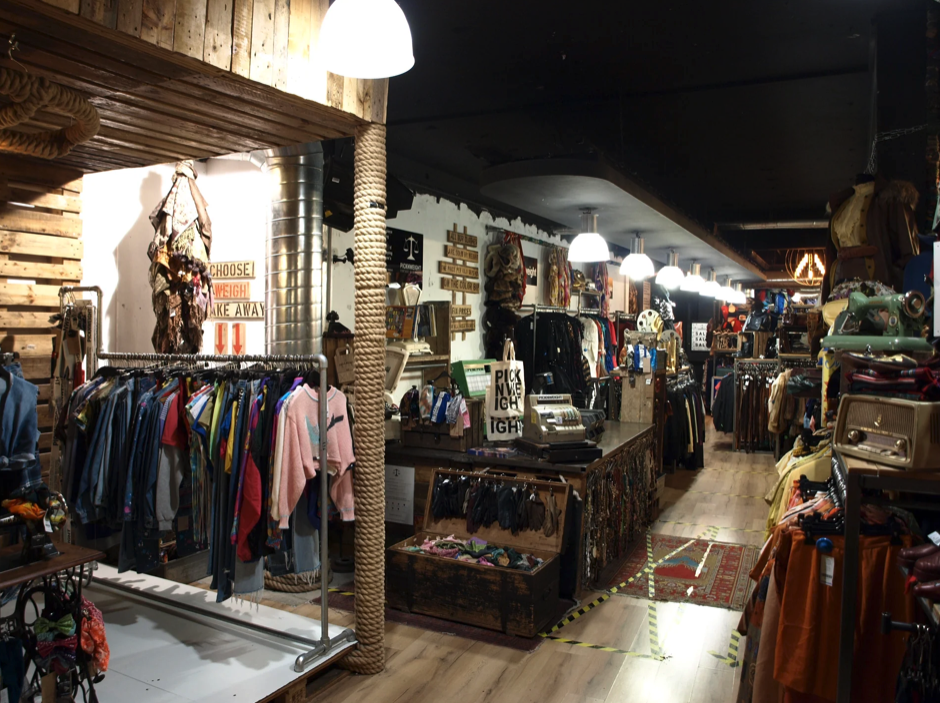 Plus, with locations in Hamburg, Berlin, Cologne, Munich, and London, you can be a jet-setting fashionista while doing your part for the planet by shopping sustainably. So why settle for the same old mass-produced clothes everyone else is wearing? Come to PICKNWEIGHT and show the world what true individuality looks like!
Pros: many choices, huge store
Cons: the color coding can be a bit tricky, a bit disorganized, a bit pricier
Addresses: Schellingstraße 24 and Tal 15
Opening Hours: Monday to Saturday, 11am-8pm
Fuxia
Fuxia is a hidden gem located in the heart of Munich's Sendling district, specializing in Italian women's fashion and offering a selection of high-end second-hand brand and designer clothing. This small and charming boutique offers a unique shopping experience for those seeking quality fashion at affordable prices.
The store has a well-curated collection of items ranging from clothes, shoes, and accessories, making it an excellent spot to find the perfect outfit or accessory to complete any look. The knowledgeable and friendly staff at Fuxia are always ready to help customers with their fashion needs and make the shopping experience a pleasure.
Resale
Get ready to experience the ultimate in thrift shopping with Resale – the largest provider of pre-loved clothing in Germany. With 53 stores in 27 cities, they're taking the country by storm, and they're not stopping there.
Since 2020, you can even shop their curated selection of quality-tested clothes and accessories from the comfort of your own home through their online shop. From vintage gems to barely-worn designer pieces, they've got it all – for people of all genders and ages. And with over 2,100 brands to choose from online, you're sure to find your new second-hand favorite. So what are you waiting for? Let's get shopping!
Addresses: Sonnenstraße 2, Sendlinger Str. 21, Hohenzollernstraße 29, and Lindwurmstraße 82
Opening Hours: Monday to Saturday, 10am-8pm
Men's Shop
Men's Shop is a secondhand store in Munich that specializes in premium men's fashion. Their collection includes suits, saccos, pants, shirts, ties, belts, shoes, coats, jackets, costume, golf and leisure wear, jeans, polos, sweaters, sweatshirts, suitcases, bags, sunglasses, watches, and cufflinks.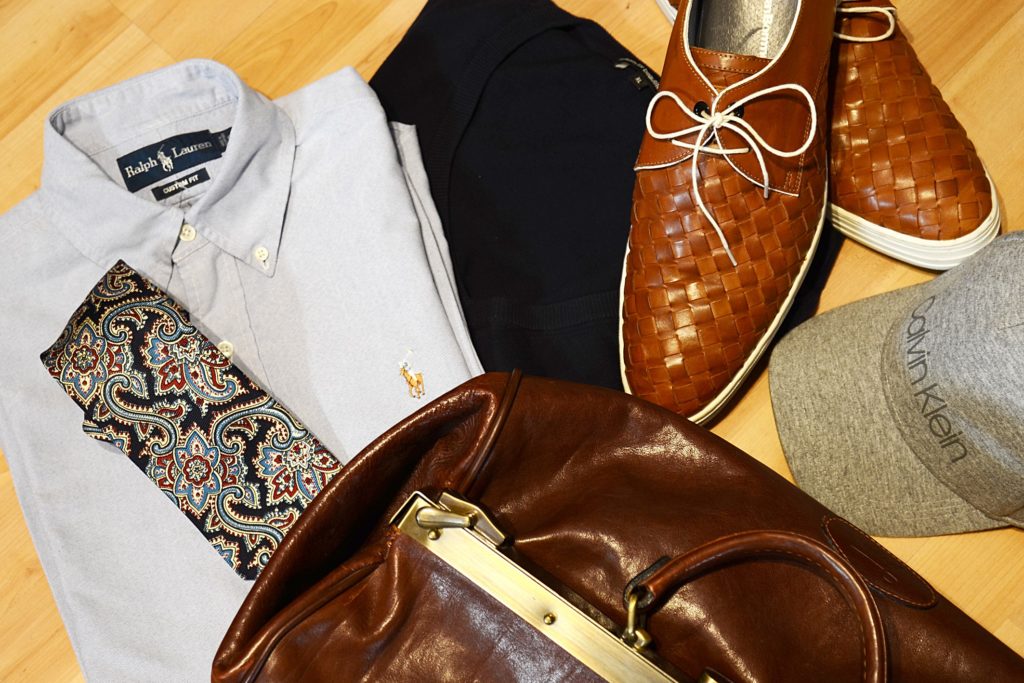 They offer a range of top-quality brands at affordable prices. The store's unique inventory is constantly updated with new and stylish pieces, making it a go-to destination for men who want to dress sharp without breaking the bank. Whether you're looking for casual wear or formal attire, Men's Shop has something for everyone. This is the perfect place for fashionable men who look great quality secondhand clothes and fashion items.
Address: Occamstr. 12
Opening hours: Monday-Friday 11am-6pm, Saturday 11am-4pm
Diakonia
From furniture to books, and of course clothing, they've got a wide variety of items to browse. And if you're in the market for a quality coat, be sure to check them out – they're dedicated to providing fashionable pieces that are also eco-friendly. But that's not all.
Diakonia also has a commitment to training and hiring many people, so you can feel good about supporting a great cause while snagging some amazing deals. So why not make your next shopping trip a visit to Diakonia?
Addresses: too many to place here. Tehe, just key in Diakonia on Google Maps, will you, and the nearest one should pop 😛
Opening Hours: Monday to Friday, 10am-7pm, Saturday 10am-3pm
Vintage Revival
This second-hand shop specializes in curating and collecting high-quality vintage clothes, all available at reasonable prices. Whether you're looking for a statement piece or just something to add to your everyday wardrobe, Vintage Revivals is the place to go.
And with their careful attention to detail and commitment to providing great value, you're sure to find some hidden gems on your visit. Don't miss out on this must-visit spot!
Address: Schützenstraße 7
Opening Hours: 11 a.m. to 8 p.m., Monday-Saturday.
Looking to buy, sell, or trade secondhand items in Munich? Look no further than ENGLISH Munich • Buy, Sell, Trade on Facebook! This active community is a great resource for finding gently used clothes, furniture, books, and other items at a fraction of their original cost.
With a focus on English-speaking members, the group is a fantastic way to connect with like-minded people in the Munich area. Whether you're searching for a new outfit, looking to sell your old furniture, or hoping to find some new reading material, ENGLISH Munich • Buy, Sell, Trade is the perfect place to start your search.
Munich Kleinanzeigen – English Buy/Sell/Trade is a bustling Facebook community with over 25,000 members, dedicated to buying, selling, and trading secondhand items. From vintage clothing to furniture, books, and other household items, the group offers a diverse range of pre-loved items at affordable prices. Members of the community can post their items for sale, trade, or even give away for free.
With its growing popularity, the group provides a platform for locals in Munich to connect with one another and exchange items, while promoting a sustainable and eco-friendly way of shopping. So, if you're looking for a bargain or want to clear out your closet, Munich Kleinanzeigen is the place to be!
Munich Readery is a paradise for book lovers in Munich. As the best secondhand bookstore in the city, it offers an extensive selection of quality books in a cozy and welcoming atmosphere. The store is situated in the heart of the city and is easily accessible by public transport.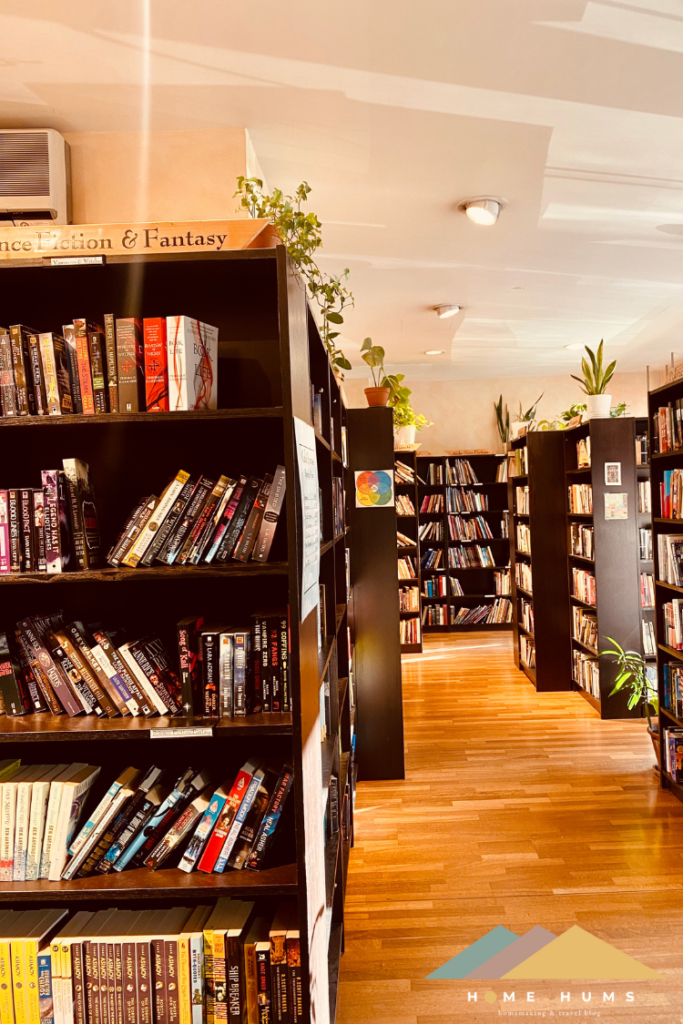 The friendly staff are always happy to help customers find what they are looking for or offer recommendations based on their preferences. In addition to the vast selection of books, the store also offers various events and workshops, making it a community hub for literature enthusiasts. A visit to Munich Readery is a must for anyone looking for a unique and memorable book-buying experience.
eBay Kleinanzeigen
eBay Kleinanzeigen is a German online classifieds platform that is one of the best places to find secondhand clothes, furniture, and even collectibles. It allows users to buy and sell items with ease. One of the unique features of eBay Kleinanzeigen is the ability to find free items in the "Verschenken" (giveaway) category. This platform is a great way to save money and find unique items that might not be available in regular stores. With its user-friendly interface and extensive search options, it's easy to find what you're looking for. It's no wonder that eBay Kleinanzeigen has become a go-to destination for bargain hunters and collectors alike.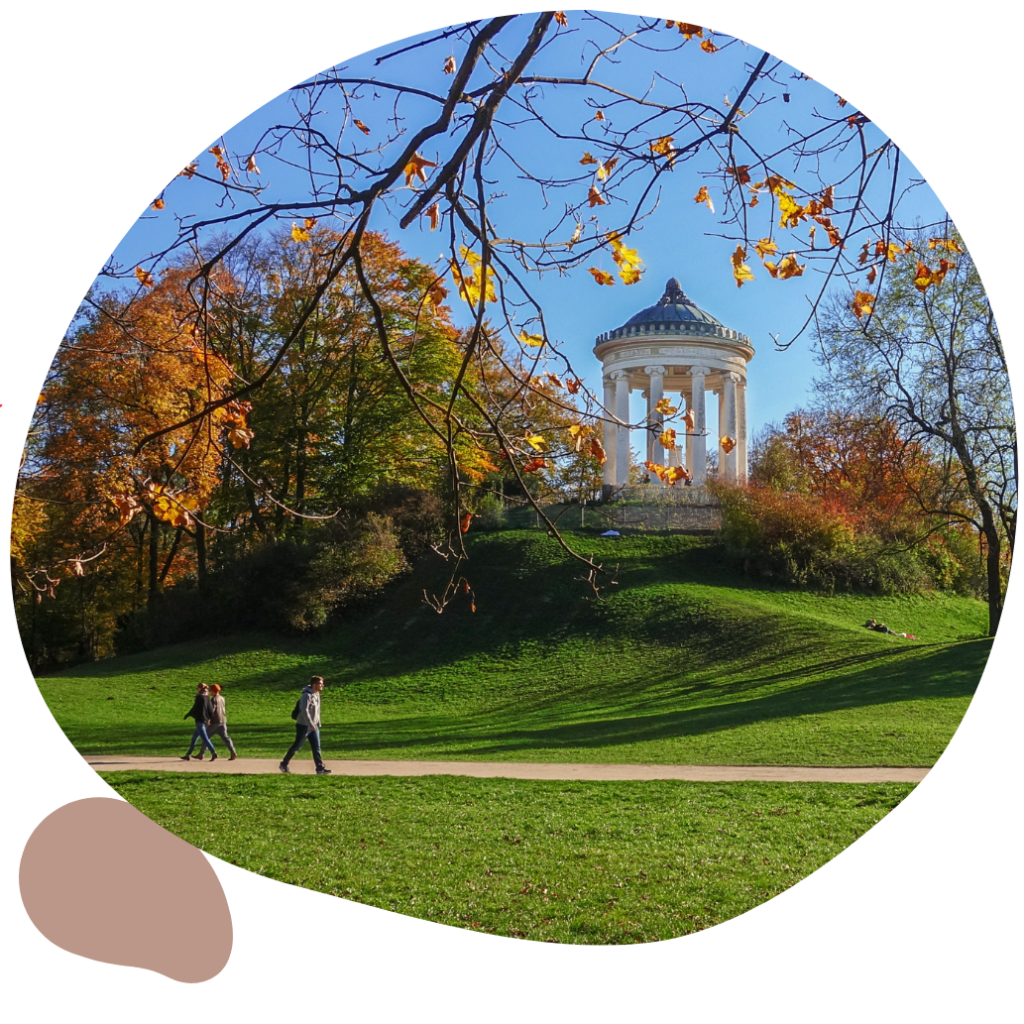 Creating content takes time. If in any way, HomeHums and you need some stuff on Amazon, consider checking our Amazon storefront. Your help will make this website live a little longer. Shop here.
In conclusion, there are many great secondhand shops in München and communities for expats on a budget or who want to make a positive environmental impact. From Vintage Revivals to ENGLISH Munich Buy/Sell/Trade on Facebook, Munich Kleinanzeigen, Munich Readery, and eBay Kleinanzeigen, there are plenty of options to choose from. These stores and communities offer a range of items, including clothes, furniture, books, and collectibles, all at affordable prices or sometimes even for free. Shopping secondhand is a great way to save money, reduce waste, and find unique items that add character to your home and wardrobe.