When I moved to Munich, on the top list is to find a bookstore that sells the kind of books I consume voraciously. No doubt, there is the easy way out, Amazon, when the scouring doesn't lead to fruition. Call me a romantic but the feeling of browsing through spines after spines and occasionally smelling the pages is irreplaceable. The Munich Readery is no doubt the best English bookstore in Munich, my adapted home, for the time-being.
Opening Hours
Monday – Friday
11.00 – 20.00
Saturday
10.00 – 18.00
Address
Augustenstr. 104
80798 Munich
The Munich Readery: A Bit of History
Get your literary fix at the Munich Readery, the go-to spot for bibliophiles who are looking for English books in Germany. This one-of-a-kind shop boasts a cozy bookstore atmosphere and over 30 years of book-selling expertise. Plus, one of the staff is four-legged, golden, and often seen napping on one of the sofas.
And I just learned it's the largest English secondhand bookshop in Germany.
Owner John Browner, a book-selling veteran from New York City, New Hampshire, and North Carolina, opened the shop in 2005 with his wife Lisa. Together, they've created a welcoming space for book lovers of all backgrounds, whether you're an expat, a traveler, or just love English literature.
The books are carefully curated for easy browsing, and you'll find a great selection of secondhand books, many in mint condition, all at a discounted price of 30-70% less than new books in Germany.
What makes the Munich Readery: the best English Bookstore in Munich
The Munich Readery is not only the best English bookstore in Munich that sells used books in excellent condition. It is more than that. It's a culture of its own. They have a poem of the week, plastered on the wall that anyone can get a free copy. Many signs remind everyone to be kind. It wears its politics on its sleeve. It's against racism and pro-LGBTQIA.
And the collections of books they sell? Top-notch.
Alice Munro. Bruce Chatwin. Junot Diaz. Elizabeth Strout. Jhumpa Lahiri. Ferrante. Adichie are some of the many writers I found at Munich Readery.
The books are well-arranged and categorized. There is a massive section for crime and thriller novels in alphabetical order, making it easy to find the books you want.
There is a selection on politics, economics, science, and the like.
Bonus! There's Coffee!
The Munich Readery Bookstore is not just a place to buy books, it's a place to buy books and get a caffeine fix! Yes, you heard it right, the store now serves coffee in-house. So, whether you're taking a break from browsing the shelves, or simply looking for a place to catch up with friends over a cup of coffee, the Munich Readery has got you covered.
The store's coffee bar serves up the basics, making it the perfect place to indulge in a little bit of literary escapism and caffeine-fueled inspiration.
So, why not head to the Munich Readery today and enjoy a good book, a good cup of coffee, and some good company all in one place!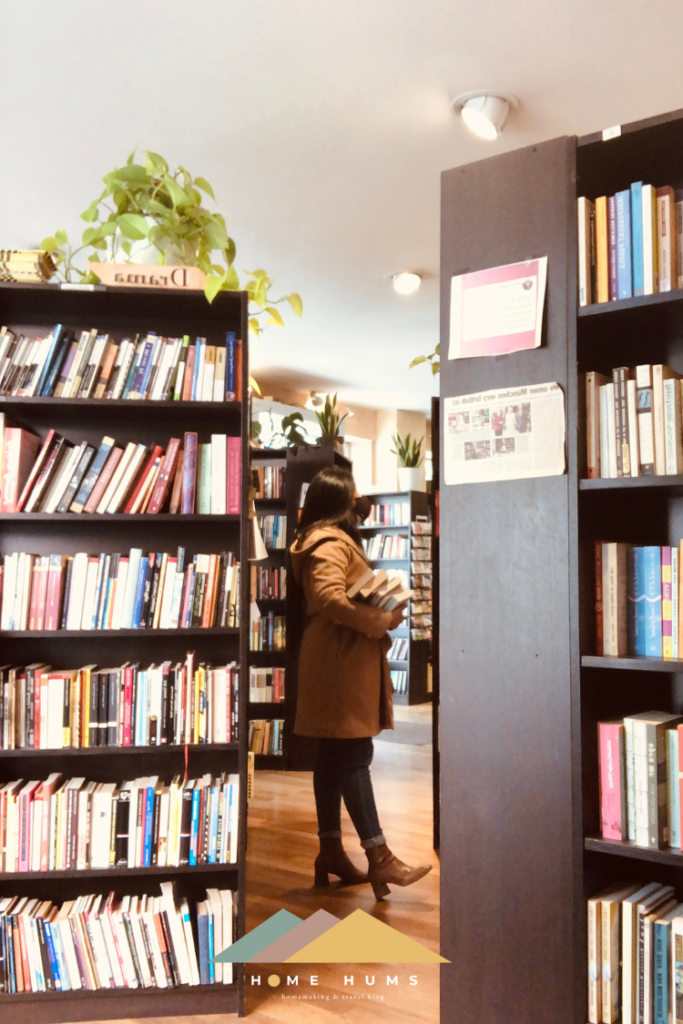 Events at the Munich Readery
The Munich Readery Bookstore is a hub for literary enthusiasts and book lovers alike. This vibrant and cozy bookstore is known for hosting a range of literary events and readings that bring the community together to celebrate the written word.
On some days, the store hosts book signings and Q&A sessions with local and visiting authors. These events provide an opportunity for readers to meet their favorite authors and learn more about their writing process. In addition to book signings, the bookstore also hosts poetry readings and open mic nights, giving local poets and writers a platform to showcase their work.
For those interested in a more in-depth discussion of literature, the store hosts monthly book clubs, where participants can engage in thought-provoking conversations about a selected book. Additionally, the store offers workshops for aspiring writers, providing tips and techniques for honing their craft.
The Munich Readery Bookstore is more than just a place to buy books. It is a community center for literary culture where people come together to share their love of literature and learn from one another. Whether you're a seasoned book lover or just starting your literary journey, there is something for everyone at the Munich Readery Bookstore.
Check their Instagram account for the event schedules.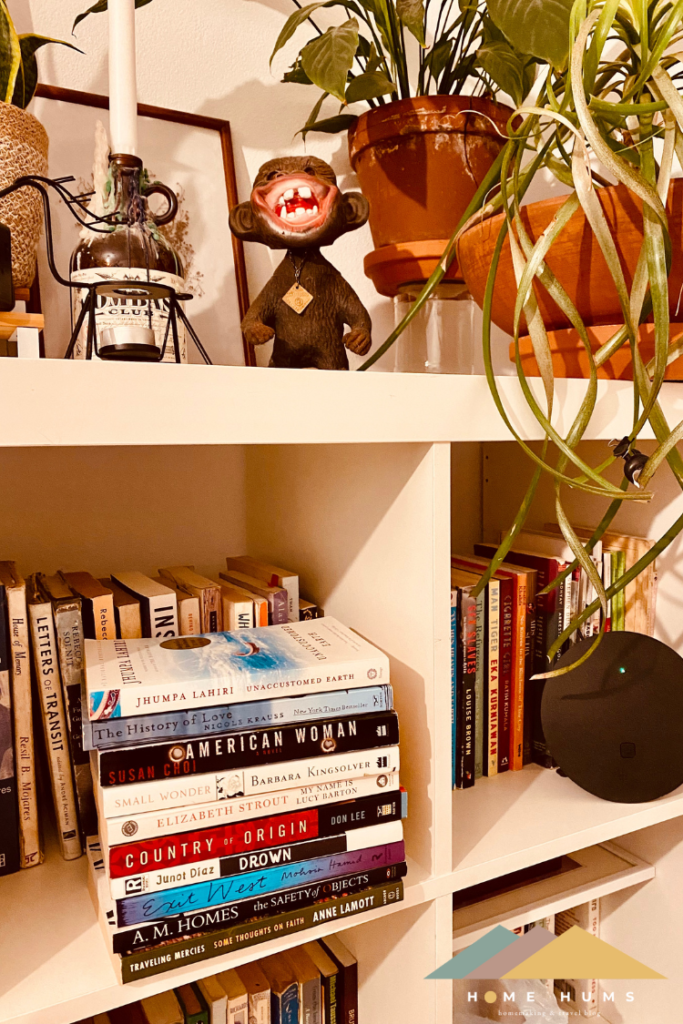 How to get to Munich Readery
The easiest way is to check Google Maps or download MVV, the official public transportation app in Munich.
from the Hauptbahnhof (Munich Central Station)
To get to the Augustenstr from the Hauptbahnhof, take the U2 to Theresienstr, then head north two blocks on Augustenstr.
From Marienplatz
If you're starting from Marienplatz, you can take the U3 or U6 to Universität and transfer to Bus 153 or 154 along Schellingstr. to Augustenstr, or simply walk seven blocks west on Schellingstr.
From Nordbad
If you're coming from Nordbad, take Bus 154 to Augustenstr.
From Münchner Freiheit
From Münchner Freiheit, take Bus 54 to Giselastr (or walk four blocks south on Leopoldstr.) and switch to Bus 154 to Augustenstr.
From Karlsplatz
If you're starting from Karlsplatz, take Tram 27 or 28 to Schellingstr and switch to Bus 153 or 154 to Augustenstr, or simply walk four blocks west on Schellingstr.
From Rotkreuzplats
Finally, if you're coming from Rotkreuzplatz, you can take Tram 12 or Bus 53 to Hohenzollernplatz and switch to U2 to Josephsplatz, then walk 2 blocks south on Augustenstr to Schellingstr. Or take Tram 12 or Bus 53 to Nordbad (as mentioned above).
Does Munich Readery accept card?
For in-store purchases, The Readery accepts cash in euros and the following payment cards.
There is a €12,– minimum for card purchases.
---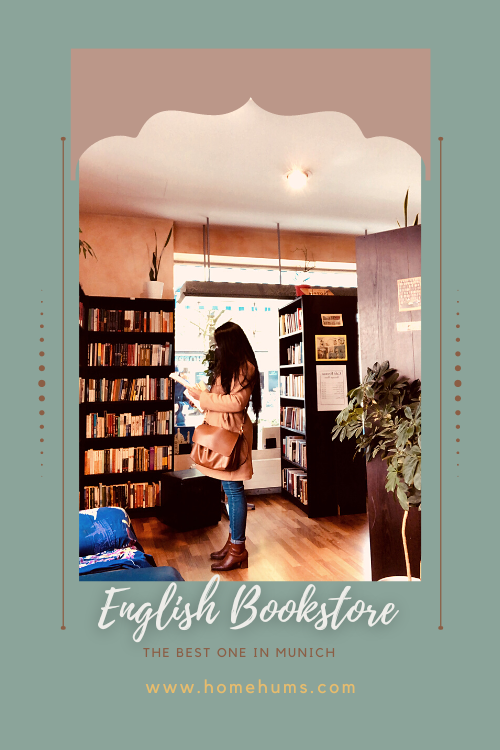 ---
Enjoying this guide, consider checking out Munich city guides!